With all the oyster roasts I've been to this season Its inspired a totally new collection. From off white and gray to shells and rope it's sure to please!
Oyster Tabby Decorated Glass Bowl
This gorgeous oyster tabby decorated glass bowl would be a perfect candy dish at your reception and a wonderful decorative bowl in your home later. Made of local oysters and homemade concrete this designer creation would be a welcome house warming gift as well. Tabby dates back to the 1540s in the Southeast and early 1700s in South Carolina. Its made of oysters, lime, ash, sand and water. It was used in many areas where brick making clay was difficult to come by. You can find tabby on anything from walls to churches. It is durable and beautiful at the same time. You should add a little history to your home too.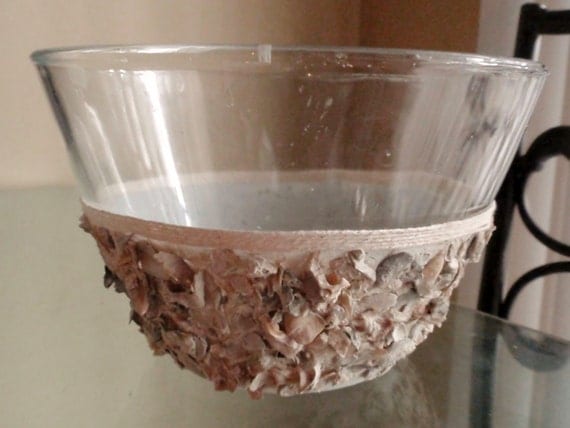 Rustic Oyster Shell Ring Bearer Pillow
Present your rings in the most adorable way possible! This little oyster shell has endured years of storms and tides to become the pillow for your wedding bands. It has been brought to a super smooth matte finish perfect for little hands that could be cut by other oysters. This would be the icing on any outdoor or coastal wedding. Whether your wedding backdrop is the beach or the marsh this ring bearer pillow would work perfectly.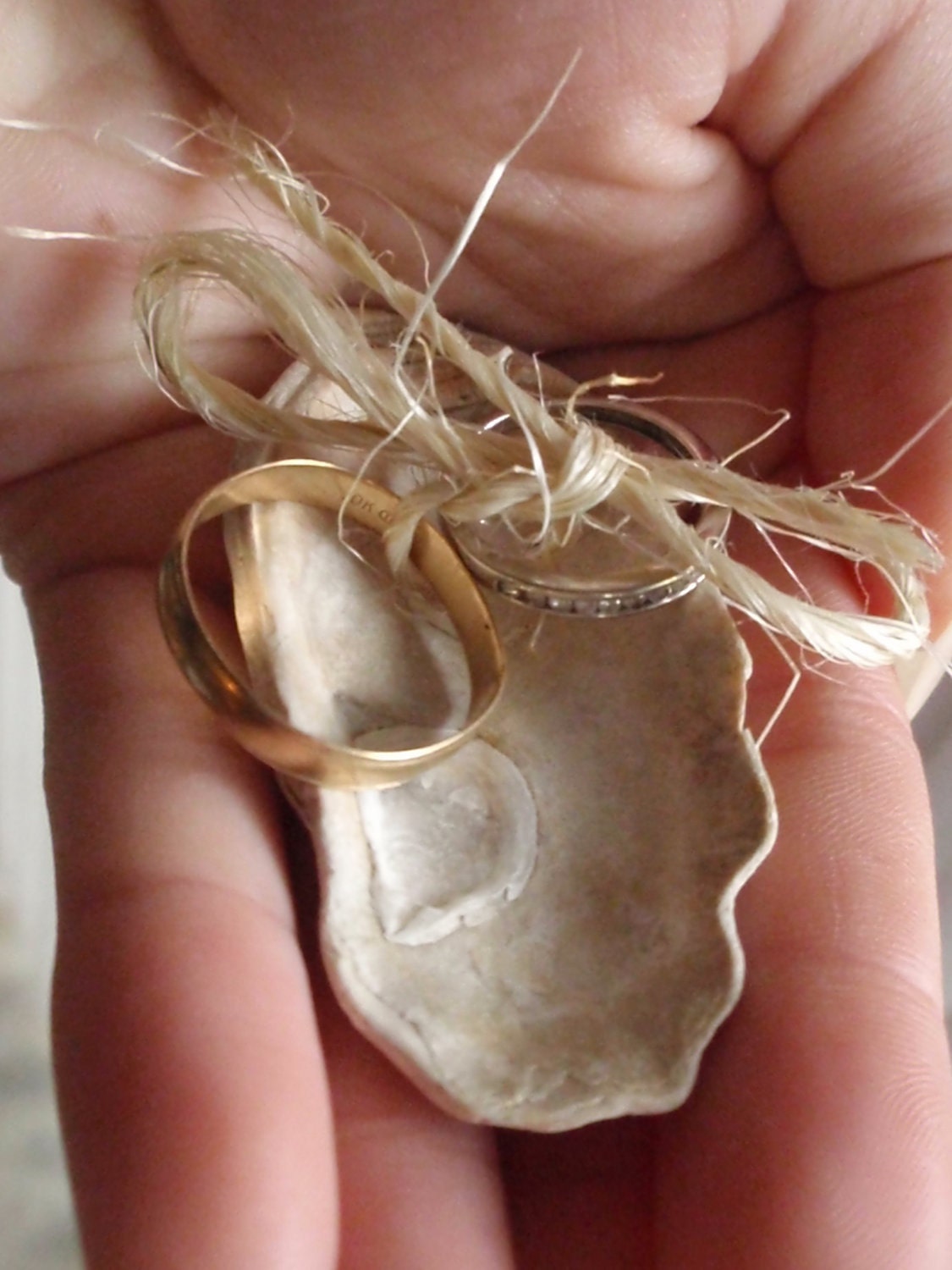 Personalized oyster knives
Perfect as a groomsmen gift, place holder, useful utensil and wedding favor! There are so many uses for these knives. If you are having an oyster roast for your reception these are an absolute must! Personalized with your guest's name by being branded into the pine handle then decoratively burned to give a rustic look. I give discounts on orders over 40 .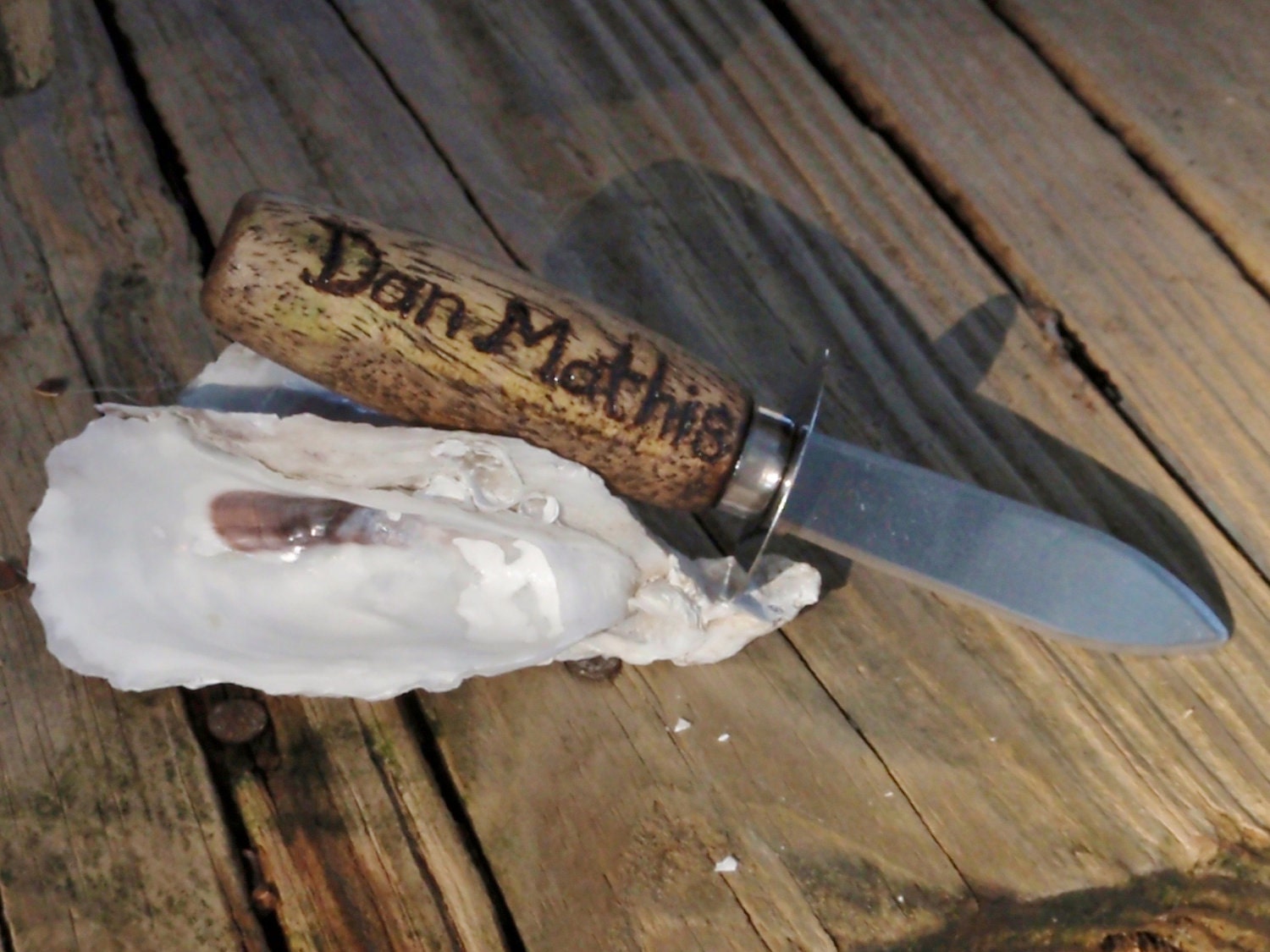 Here is an inspiration board to go with my new products
Oyster Shell Inspiration Board