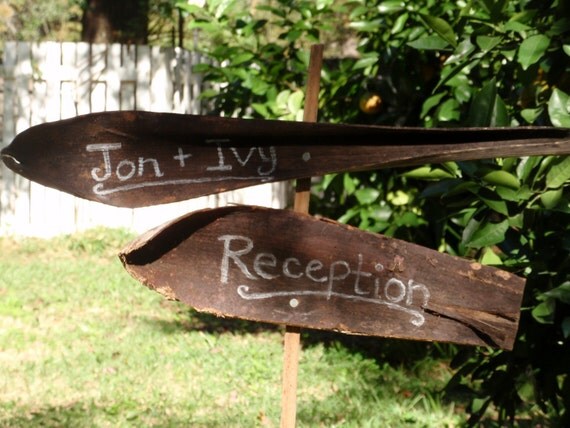 Charleston is currently experiencing unusually cold weather and it has inspired some new fall items. I have been looking to the woods for inspiration and thinking more about cozy cottages. Thus these items have come about. Any would be perfect for your outdoor wedding or any fall theme.
The first are palm spathe signs. You won't have to worry about lost guests with these wonderful signs. These are perfect for using as natural directional chalkboard signs! The natural dark interior wood is a beautiful almost mahogany color. The outer wood is a light weathered looking wood almost driftwood color. They are very durable but lightweight at the same time and would do well being tacked to a post, or hung on a wall. Each piece is sustainably harvested from palm trees and hand sawed to the perfect size. I would suggest them for outdoor, beach, rustic, fall, country, or southern themes.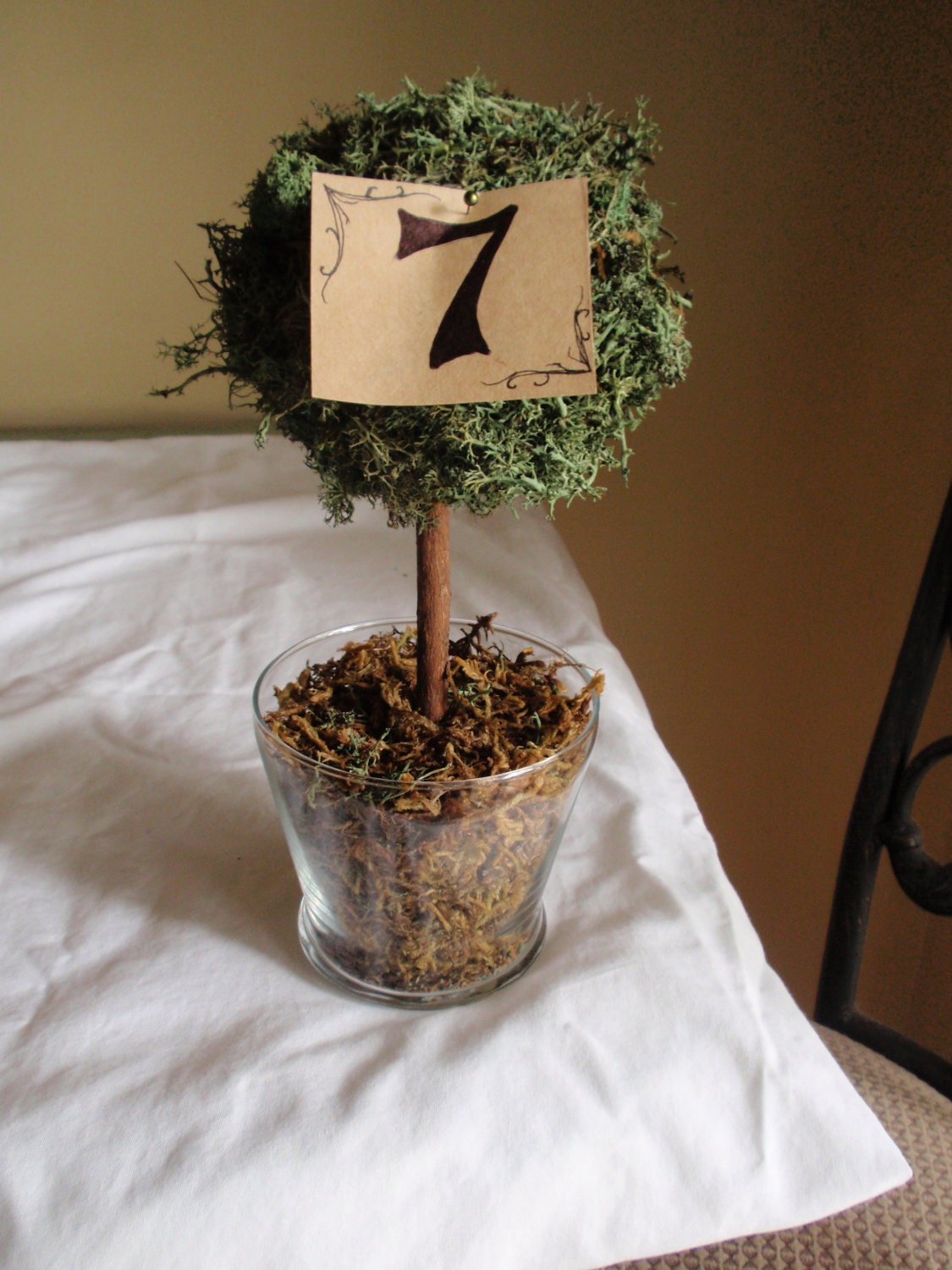 The second is an adorably rustic grapevine candleholder! I love this piece and I think you would too. It is a glass candle holder wrapped in muscadine grape vines, with a tea light resting on a bed of sphagnum moss. It looks like something a woodland fairy would own. This would be great on guest tables, around your cake, in a grouping on the buffet or around the dance floor. I would suggest it for southern, woodland, rustic, country, or autumn themes.
The third is a beautiful French country style topiary placeholder and centerpiece. While real miniature topiaries would be outrageously expensive these are an affordable option without sacrificing looks. Topiaries are a classic example of charm and style. They add an outdoor element into any indoor event as well as a bit of whimsy. They are perfect as placeholders due to the foam interior of the topiary and can be pinned with table numbers, or names. The glass base is heavy and sturdy so it can be placed in wind without tipping over. I would recommend them for any French, Shabby Chic, Country, Southern, Outdoor, Rustic, Cottage, or Fall theme.